Indications
SIMBRINZA® (brinzolamide/brimonidine tartrate ophthalmic suspension) 1%/0.2% is a fixed combination indicated in the reduction of elevated intraocular pressure (IOP) in patients with open-angle glaucoma or ocular hypertension.
 
Contraindications
SIMBRINZA® Suspension is contraindicated in patients who are hypersensitive to any component of this product and neonates and infants under the age of 2 years.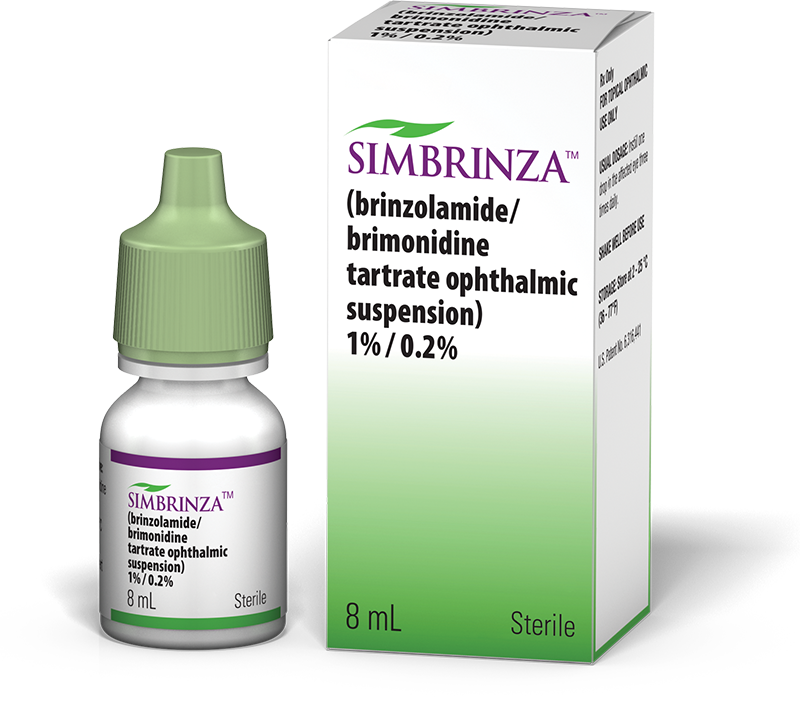 References: 1. SIMBRINZA® Suspension [prescribing information]. Fort Worth, TX: Alcon Laboratories Inc; 2015. 2. Fechtner RD, Myers JS, Hubatsch DA, Budenz DL, DuBiner HB. Ocular hypotensive effect of fixed-combination brinzolamide/brimonidine adjunctive to a prostaglandin analog: a randomized clinical trial [published online July 1, 2016]. Eye (Lond). 2016;30(10):1343-1350. doi:10.1038/eye.2016.126. 3. Katz G, DuBiner H, Samples J, Void S, Sall K. Three-month randomized trial of fixed-combination brinzolamide, 1%, and brimonidine, 0.2%. JAMA Ophthalmol. 2013;131(6):724-730. 4. Nguyen QH, McMenemy MG, Realini T, Whitson JT, Goode SM. Phase 3 randomized 3-month trial with an ongoing 3-month safety extension of fixed-combination brinzolamide 1%/brimonidine 0.2%. J Ocul Pharmacol Ther. 2013;29(3):290-297.
Ann, 77*
Patient Details
Open-angle glaucoma patient with elevated IOP
On PGA therapy that has reduced her IOP from 26 mm Hg OU to 18 mm Hg OU for several years
Maintains an active lifestyle with an upbeat, independent attitude
 
Status
Recently, Ann's IOP has risen to around 22 mm Hg OU, and optic nerve damage has progressed
She is cognizant of the need to work toward a target IOP and a reduction of approximately 5 mm Hg
 
Treatment Plan
Consider adding SIMBRINZA® Suspension to a PGA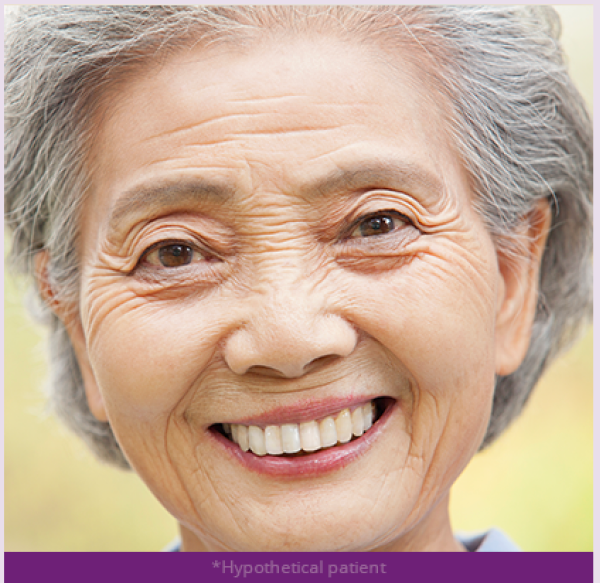 Joe, 67*
Patient Details
Open-angle glaucoma patient
Currently treated with a PGA and brimonidine 0.2%
No comorbid conditions
Status
Joe was started on a prostaglandin 6 months ago and achieved IOP lowering
He was later prescribed brimonidine 0.2% and obtained additional IOP control, but he still needs additional IOP reduction to reach his target IOP
He is concerned about adding another bottle to his regimen
Treatment Plan
Consider using SIMBRINZA® Suspension to replace Joe's brimonidine 0.2% to maintain his burden of therapy (number of bottles used per day) while offering additional IOP lowering
Counsel Joe about lowering his IOP and prescribe him SIMBRINZA® Suspension